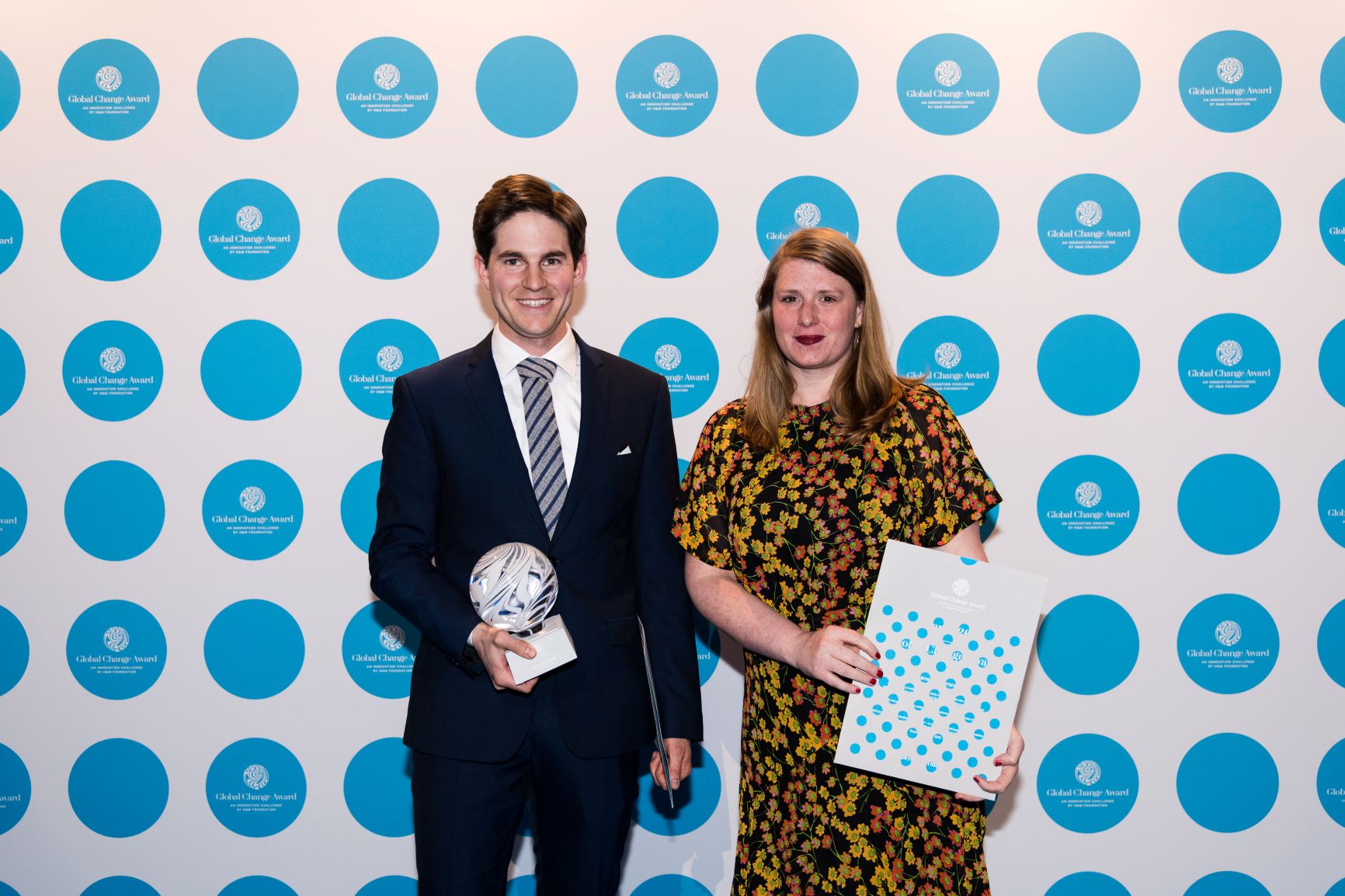 Hello Mario, vielen Dank, dass Du Dir die Zeit für ein Interview mit uns nimmst ! Bitte stelle uns zu Beginn Dich und Dein Team bei dimpora kurz vor:
Hello, and thanks for having me!
I am Mario Stucki, CEO & co-founder of dimpora AG. I started dimpora 18 months ago together with my co-founder Anna Beltzung. Anna is our CTO, she brings a deep understanding of polymer and environmental science acquired during her PhD in Chemical Engineering at ETH Zurich. On my side, thanks to my PhD also at ETHZ, I have, not only, developed extensive knowledge in membrane engineering but also developed dimpora's patent-pending technology during the past 7 years.
The rest of the team is composed of Lucile Menand, our R&D engineer who holds a Mechanical Engineering degree specializing in Material Science. Theresa Haidevogl, our Business Development manager, joined at the beginning of the year. She is a graduate of the University of Vienna & CEMS and had previously been working in operational excellence at Deloitte. Finally, Marine Chavanis, responsible for Sales & Marketing & who also started in January, brings 15 years of experience in the outdoor and textile industries.
Our diversity in background, culture, and gender is an incredible strength. But most of all, we are all driven by the same motivation: to be an integral part of the global shift from a linear economy to a circular one. This desire is even more fundamental in times like now as we need to stay focused on the future.
Vielleicht möchtest Du uns ganz zu Beginn unseres Interviews Euer Startup dimpora kurz vorstellen ?
dimpora is a material start-up with a clear sustainability focus. It provides solutions for the outdoor clothing industry to move away from old chemicals and processes. Its patented technology should bring protection and joy to nature enthusiasts while leaving the least possible trace!

Wie ist die Idee zu dimpora entstanden und welches Problem wollt Ihr lösen ?
A waterproof jacket is composed of laminated fabrics. One of the layers is a membrane that keeps you dry and lets the sweat evaporate. Unfortunately, the best of these membranes are using per- and polyfluorinated chemicals (PFCs). Those chemicals revealed to be extremely hazardous and persistent in the environment and were condemned by Greenpeace in its 2014 report.. Since then, many industry players have been trying to develop sustainable alternatives but usually facing the same dilemma of choosing between breathability and waterproofness.
Thanks to our technology, all our products combine performance and comfort while being fluorine-free. And since the choice of polymer we can use is very versatile, we are actually developing a biodegradable version. which will solve the release of harmful microplastics into the environment during washing or wrongful disposal.
We are, also, the only company that can apply the membrane in a 3D way, by spraying, painting, or dipping the membrane precursor onto the already made garments. This technique permits to avoid the tedious step of seam taping, thus reducing waste and costs.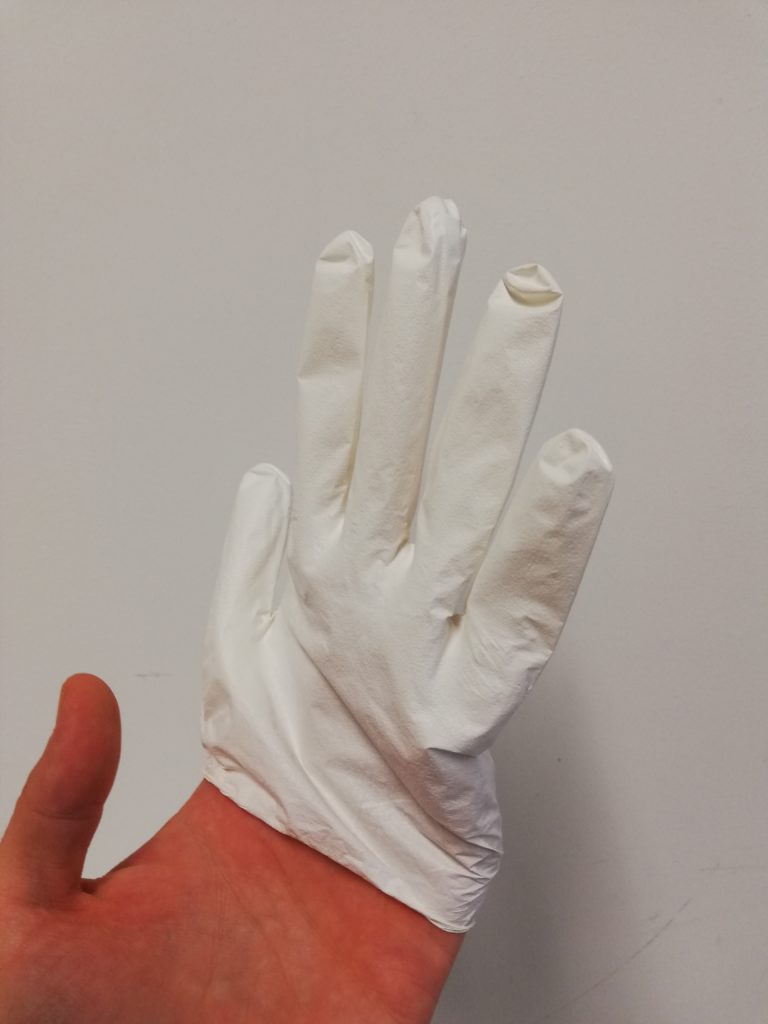 Wie funktioniert Euer Geschäftsmodell ?
We are providing membrane materials and laminated fabrics to our brand partners worldwide. They are mostly active in the outdoor industry. On top of that, we want to bring high tech knowledge on membranes to these partners. Thus we offer individual, project-based corporations that generate customer-specific solutions.
Wie genau hat sich dimpora seit der Gründung entwickelt ?
At the time of the incorporation dimpora consisted of the founding team and laboratory-scale samples of membranes. Since then, we were honored to win multiple awards such as Venture Kick and H&M Foundations Global Change Award.
We have now been able to produce our membranes on existing large scale machinery that is already available and in some cases used to produce older, less performant competing products.
Most importantly, we grew our team with excellent specialists such as Lucile, Marine and Theresa..
Nun aber einmal Butter bei die Fische: Wie groß ist Euer Startup inzwischen ?
As mentioned we are 5 people working for dimpora and we are about to extend our R&D force with an additional engineer as soon as the crisis allows us to work full steam again. We have significant traction both for our membranes and laminates as direct sales products and our project-based development work with individual partners. Currently we are looking for investment to further grow the team and scale production.
Blicke bitte einmal zurück: Was ist in den vergangenen Jahren so richtig schief gegangen ?
We had setbacks in many areas. But maybe the biggest challenge has been to bring our technology from laboratory scale to full production. The textile industry is quite specific in this regard, as the customers require full-width products to start testing samples. So planning has been much more important than expected due to the higher impact of potential failure. As an engineer these challenges are most interesting and you learn all very quickly as wasting time is equal to wasting money, which you have only limited amounts of!
What always carried us was interests from our brand partners and their desire to help us with steps we had not yet mastered. It is really nice to see that the global players really care about sustainable new solutions and want to work with us to make them a reality.
Was habt Ihr daraus gelernt ?
What we quickly learned, in terms of production, is that only relying on our manufacturing partners' expertise was not sufficient. We, actually, had to be present at each step of the process to understand, control, and adjust it to our technology (if needed). Close cooperation with our production partners is essential to reach the quality level we want to offer.
Und wo habt Ihr bisher alles richtig gemacht ?
Functional membranes could be perceived by many as a black box: too complicated to understand and where you can only rely on what suppliers tell you. At dimpora, we believe that transparency is key, and this, throughout the entire value chain. Since the start, we aspire to provide knowledge, expertise, and support to the industry in this field, so that everyone, including the end consumers, is educated.
Additionally, we believe to have found an international approach with a local foundation in order to combine knowledge with local production and short transportation.
Wie ist Euer Startup finanziert ?
Since our launch end of 2018, we have had the privilege to be selected and supported by various accelerator programs including Innosuisse, Gebert Rüf Foundation, the Bridge fellowship, and Venture Kick (among others).
We also won some major industry awards including the Fashion for good acceleration program and the H&M Foundation Global Change award (GCA) in charge of identifying, supporting, and scaling up fashion-related circular innovations in the early stages of development. It receives over 6600 applications from 182 countries every year. And last year, we placed second, earning 250,000 Euros, the network, and the publicity we needed to start turning our product into a vehicle for change a lot quicker!
Plus, we have, now, started the commercialization of our go-to-market product called the dimpora eco pur™ membrane. For confidentiality reasons, we can't reveal any names but it should be available in 2021 in collaboration with well-known performance brands .
Finally, we are currently seeking new investors to reach the next level quicker.
Was sind Eure Pläne und Ziele für die nächsten 12 Monate ?
Of course, the actual health emergency has hit global trade and investment and it certainly had an impact on our start-up. Most of our customers have seen some of their distribution channels shut down for several weeks. The supply chain and some production facilities have also been on a stand-still. But we have taken this opportunity to step back, adjust, and consolidate our strategy after an intense and exceptional past year.
Furthermore, we sense a strong shift from some of the textile industry stakeholders, in particular within the outdoor industry, to move away from toxic materials and to shape the future of the industry differently, leaving the smallest trace possible behind.
So the coming months don't seem to be that much quieter! We will continue scaling up dimpora eco pur™ membrane, consolidate our team, grow our marketing activities, and finalize the launch of our latest and future innovations.
Vielen Dank für das Interview.